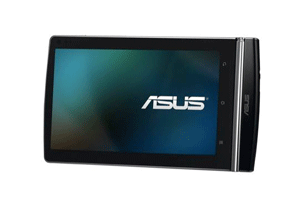 For the last few months, we have been speculating as to whether the version of Android OS that is coming –called Honeycomb – would be an adjusted adaptation of the OS or an absolutely new one. We finally have got the answer to our speculation. Through a press conference by Asus, they have verified that the latest tablet-friendly Android will launch as 3.0 instead of version 2.4 – an indication that the OS is to be absolutely newly written.
The press release mentioned: "The newly unveiled family of ASUS tablets* arrives with a splash by offering four unique and innovative products. The Eee Pad MeMO has a 7-inch capacitive screen powered by the Qualcomm® Snapdragon™ cell processor and will ship with Android 3.0 (Honeycomb) featuring HD playback capabilities, cell gaming, an exciting Web experience and is accompanied by a stylus pen for taking handwritten notes."
In the months to come, we may look forward to three brand new Android 3.0 gadgets from Asus, including the Eee Pad Slide, Eee Pad MeMo, and the Eee Pad Transformer. More details regarding the gadgets themselves and the OS will be available over the coming few weeks.
Are you considering shifting to an Android based tablet gadget? If yes, then this is the right time to recycle your previous iPad. There are some companies online that will not only provide you cash for recycling your old cell phone, but also give you the most deserved amount of money for other devices like an iPad or your old SLR camera as well. Since sellmycell.com lists the latest pricing every day, calculating your gadget or cell's worth hardly takes any time! So, why not give it a try right now?