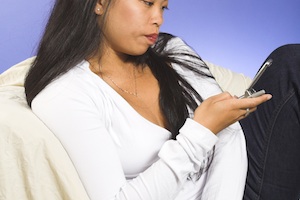 Almost half of all adult cell phone users in the United States have apps on their new and old cell phones, according to a report by the Pew Internet & American Life Project. The number of adult cell phone users who actively download apps has grown from just 22 percent two years ago in the September of 2009 to 38 percent as of August 2011, Pew found, and has now hit 42 percent. The Project also took a look at app ownership relating to tablets and discovered that as much as three quarters of all adult tablet owners also download apps. With ten percent of the adult population of the United States owning tablets, this equals around eight percent of all adults in America.
By combining the results from both cell phone and tablet app buyers, it has been found that as many as 34 percent of all adults in the United States have downloaded apps to at least one of their mobile devices.
Cell phone downloading also appears to be evening out between the sexes, although Pew says this activity appears to be concentrated primarily on young adults who have higher incomes and education, which does not really constitute a change from the results that were found in 2009.
However, Pew points out that downloading an app does not necessarily mean it is then used, with only 68 percent of adults who have apps on their cell phones actually using them.