Not only do architects need to be extremely skilled and creative, they also need to ensure they are organized. Most architects will have a wealth of tools and gadgets to help them carry out their daily duties, but there now also happens to be a number of smartphone apps that should come in very handy.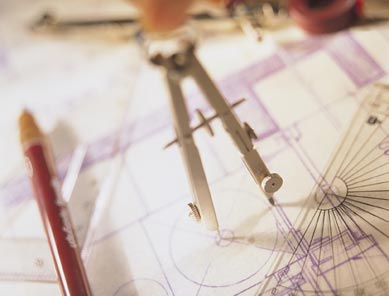 1) ColourSnap
This is an app that allows you to capture a colour from any animate or inanimate object and then convert this into a real paint colour. The app allows you to create various different colour charts and you also have the ability to share these through social media. Once you have saved all the various colours to your phone you have the opportunity to browse through, combine colours in order to create a number of new shades.
2) CAD touchR2
This app is extremely useful for a whole host of professionals, including architects, carpenters, designers and engineers. You have the ability to calculate the specific area of a building, draw up very precise floor plans and build a diagram – once completed you can email your drawings on immediately.
3) Architect's Formulator
This app encompasses over 200 practical formulas that can be used by architects. The formulas available include – bricks required, acoustics, design, Cantilever Vmax and seating capacity area.
4) 2 Do
This app will help you stay organised by drawing up a timetable. It comes with a large number of settings and functions and is very easy to use. This is one of the most useful apps for architects and will ensure that you stay organised and productive throughout the working day.
5) Architect Envi Deluxe
This app works as an entire encyclopaedia of great architectural works. You will find information on some of the greatest structures ever built, as well as a vast array of facts on the architects themselves.
6) Buildings App
This app will help to locate any building anywhere in the world. The interface is basically a map and you will be guided to exactly where a certain structure is, as well as receiving detailed and informative notes about the building or structure. This can give you a real insight into what other architects around the world have done.
7) Architecture
You may often find that you are in need of inspiration, and if so, this is the ideal app for you. This app will introduce you to various architectural shapes, shown through a slideshow with a number of beautifully executed photos and images. These are structures, building and images taken by architects themselves from all around the world.
8) Design Observer Application
This is more a mini version of the website designobserver.com – a great friend to all architects or anyone who happens to be passionate about design. You will discover many innovative ideas and techniques used by architects and trends from around the world. The app also has a special new feature, allowing you to keep up to date of news and goings on within the industry.
Teddy Hawk is an architect by profession. He is a specialist in designing corten sculptures and uses his tech know-how to good use in order to enhance his creative assignments. So it is with great pleasure to thanks Teddy for providing us with the best apps to feature in this article.