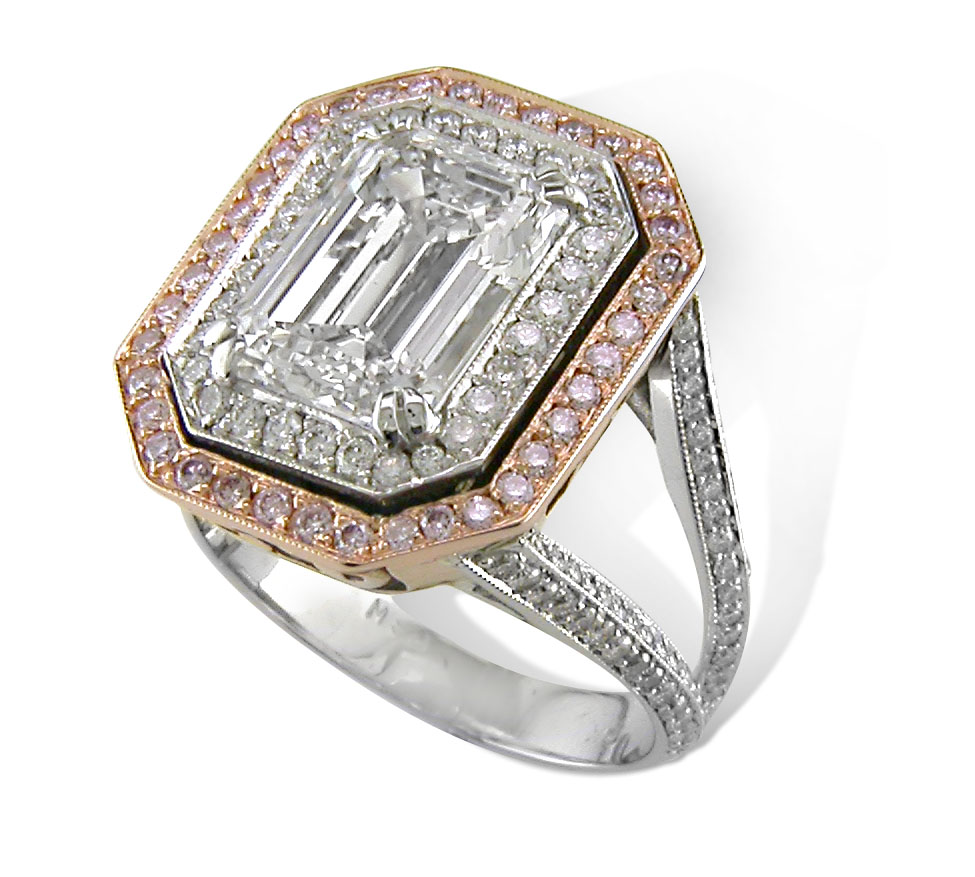 When you wear the right piece of jewelry it makes you feel invincible. Even looking at beautiful jewelry can make you feel great, so we're going to take a look at some apps you might find useful. You can look for something you want to buy or you can just admire the creations of some of the best designers in the world.
Jewelry International
https://itunes.apple.com/us/app/jewelry-international-iphone/id445088401?mt=8
This could well be the most popular jewelry magazine in the world and now you can get to see what all the fuss is about on your iPhone. Even if you're not a jewelry specialist you will still love looking through it and being amazed by the awesome gems. It actually looks at 25 precious and semiprecious gems in total and the pieces if focuses on come from the jewelry powerhouses plus some skilled up-and-comers.
Gems and Jewels
https://itunes.apple.com/ca/app/gems-and-jewels/id415445861?mt=8
When you download the Gems and Jewels app you're getting a two-in-one special. Firstly you get to witness some beautiful pieces of jewelry you maybe couldn't afford in a million years, but I'm sure you know it's always nice to dream. The app is also largely scientific because it delves into how the jewelry is made and it goes all the way back to the beginning when they are nothing but rocks and minerals inside the ground.
Simon G
https://itunes.apple.com/us/app/simon-g/id513159347?mt=8
Simon G is one of the world's best jewelry designers and the business has been around for over 30 years. They pride themselves on staying ahead of the curve when it comes to design which means you're going to be happy with what you find on their app. One of the coolest things about the app is the fact you get to try on jewelry virtually before you go to their store, so you will already know what it looks like and if it's right for you.
Pandora
https://itunes.apple.com/ca/app/pandora/id404588425?mt=8
Pandora has finally managed to come up with its own mobile app and you'll now be able to use it to browse through their entire catalog. There will be lots of interactive images that will stand out a lot more and you'll be kept up-to-date with all the newest pieces in their collection. You can share your favorites on your social media channels and they can also be added to your wish list so you can find them again when you're ready to buy.
Staurino
https://itunes.apple.com/us/app/staurino/id562361569
Staurino Fratelli has won a lot of international awards and they are renowned for their modern style combined with traditional craftsmanship. The company was first established in the 60s and it's now managed by fourth-generation family members. You will find their jewelry in some of the fanciest boutiques across the world, but once you download the app you will be able to drool over them on your phone.
Engagement Ring Finder
https://itunes.apple.com/us/app/tiffany-co.-engagement-ring/id375427126
The most popular piece of jewelry has to be the engagement ring and finding the right diamond is a tricky task. The Engagement Ring Finder app promises to make it as easy as possible for you to find the perfect ring. You will be able to view the images in hi-def and they can be moved around at any angle. You can even view each of the rings on a human hand so you're in no doubt what it will look like when you slip it on your finger.
Whatever you're looking for
We've looked at apps that cover almost everything today. You can use them to find the perfect piece of jewelry for you, or you can just look at them because you like to dream big. We've already mentioned you will even come away knowing how jewelry is made. Just pick a few we've spoken about and download them so you can look at them in more detail.
Thanks to John Ferrero, for his help in creating this article. John works at Lior Diamonds, a leading jeweler in Chicago.