Breast cancer has become far too common these days, with women of all ages, and even men, falling prey to the disease. Whether you are a breast cancer patient yourself or you know of a loved one who suffers from the disease, there are number of valuable apps that can help you fight breast cancer and learn more about this curable disease.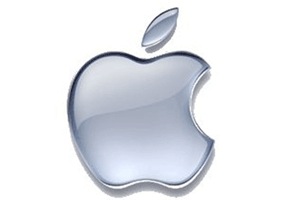 Following are 5 noteworthy iOS breast cancer apps that definitely deserve your attention.
Keep a Breast
An exceptional prevention and education tool by Keep a Breast foundation, Keep a Breast is a useful breast cancer awareness app for women of all ages. The app features a lot of information about the Keep a Breast foundation, which is essentially a leading youth-focused, global, non-profit breast cancer organization. It also lays down instructions for you to do your own monthly breast check, and also has automatic monthly reminders. This app is a great way for users to keep themselves updated on the various activities carried out by the foundation, their awareness efforts, and the vast breast cancer prevention network. In short, this a great place to get started!
Breast Cancer: Beyond the Shock
Breast Cancer: Beyond the Shock is a beautiful app that serves as a comprehensive online guide to understanding breast cancer. It acts as a resource tool for individuals who have just been diagnosed with breast cancer, helping them get beyond the emotional turmoil of the first few weeks of breast cancer. Loved ones and health professionals can use the app to share information and to get a better understanding of the disease. Armed with knowledge about breast cancer, users can use the app to ask questions and interact with people who have been in their shoes and have survived to tell their stories. This app can prove to be an invaluable tool to empower individuals and to prepare them to fight the disease and to adjust with their new life.
iEat for Life: Breast Cancer
If you're undergoing treatment for breast cancer, iEat for Life: Breast Cancer is a brilliant app that can help you with all your diet and nutritional needs. You're going to need a lot of nutrition and energy to fight the disease for which your doctor most likely has already outlined a healthy diet plan for you. However, you might want to add this app as a companion to your doctor's advice. The app features a database of foods that nutritionists know could be beneficial for the prevention and healing of breast cancer, which also includes nutritional values and cooking tips for a many food items. Overall, this is a simple, no-nonsense app – no clutter, just recipes and facts that will help you stay in control.
iPharmacy Drug Guide & Pill ID
Anyone who is a cancer patient or has had cancer in the past knows that keeping track of the endless medicines and the whole medication schedule can be one hell of a nightmare. This is where iPharmacy Drug Guide & Pill ID can come in handy. The app is armed with a list of helpful features such as a drug comparison list, medication guide, pill ID, prescription coupon, medication reminder, a pharmacy discount card, and much more. It helps users identify prescription drugs and gives details about dosages, warnings, and contraindications. Moreover, the app also serves as a reminder to help users keep track of when to take their medicines. All in all, this is an exceptional app that can help take out the stress from following a systematic and regular medication regimen.
Dr K's Breast Checker
Breast cancer is a disease that can affect women of all ages and so it is extremely important to be breast aware at all times and record any abnormal bodily changes that might occur to you. Though many women get mammograms done on a regular basis, it might not be possible for the rest to do the same. This is where this app can come in handy. Though it not advisable to use this app as a substitute for a doctor's appointment, you can still use it as a nifty self-examination tool. The app teaches you to be breast aware, and features unique interactive tools that can help you track and record changes in your breasts. Apart from this, the app also contains a lot of helpful and practical information to help you stay aware and examine your breasts, even if you go for regular mammograms.
This post has been authored by Jenny, a regular blogger here at SellCell.com. She writes for Fundraising For a Cause which sells cancer awareness ribbons online.