A web designer's job is not as easy as we think it is. Web designing is a field that demands a lot of skill, discipline, creativity and innovative thinking, which further goes into the creation and maintenance of websites.
Nevertheless, thanks to technology and its wonders, there are some nifty mobile apps available that web designers could make use of to get their work done smoothly. So if you're a web designer who owns an iPhone, following are five apps that are definitely worth your consideration.
Adobe Ideas
Adobe Ideas is one app that is rapidly becoming a common part of a web designer's toolkit everywhere. It is a brilliant app that enables designers to capture their ideas and thoughts on the go. Designers can use the app as a digital sketchpad to jot down quick ideas that can further be polished on other efficient Adobe programs such as Photoshop or Illustrator.
Right from your initial concept to the finished design, Adobe Ideas will make your designing experience a lot smoother and easier. Via this app you can sketch, save, and even share your ideas or concepts in the form of PDFs. What's more, the app even lets you import photos to create complementary color palettes, allowing you to grab colors from your photos or any photo from your camera roll. The bottom line – this is a clean, unobtrusive app that offers its users a lot of functionality for free!
Dropbox
Dropbox is arguably one of the handiest apps you could lay your hands on if you're into web designing or any other profession in the creative field. Drop box is hands down a revolutionary app that works as the ultimate back-up and file sharing platform. This cloud based app allows you to sync your desktop with all your portable devices.
This means that you can save your files and documents in the cloud and then retrieve it from any of your portable devices – an ideal medium to share your work between multiple devices. Web designers can use this app to effectively share files with clients and update their other devices. Besides, Dropbox is also compatible with iPad or Mac so basically you can access anything anywhere – perfect if you're on the move!
What The Font
Fancy a particular font that you've just spotted somewhere but can't identify it? Worry not – What The Font has you covered. What The Font is an ingenious app that will help you identify the font you're after!
To get this app into action all you need to do is to snap a photo of the font using the camera of your iPhone and iPad, and then use the app to search its typographic database for the font's details or other fonts that come strikingly close. Users can also use the app to identify fonts on web pages or images saved in the photo library. Overall, What The Font is a great app that saves you a lot of time without costing you a penny!
Invoicera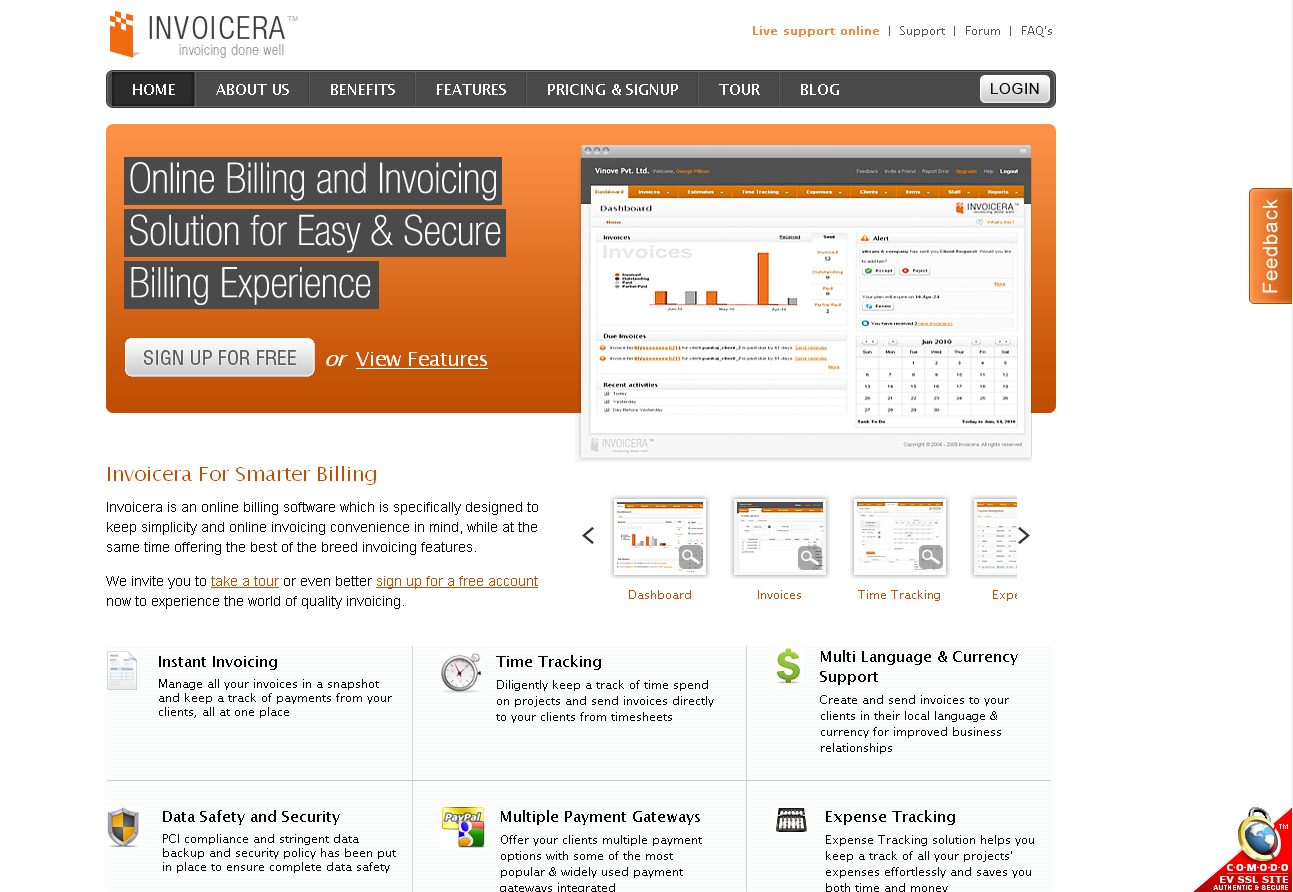 Invoicera is a neat online invoicing software that can come in extremely handy to web designers. Being a web designer involves keeping up with a lot of clients, expenses, rates and services, and so maintaining invoices can be a tedious task. This is where Invoicera comes in – it enables its users to bring all their clients, products, services, and more, together in a basic invoicing app.
This way, web designers can spend less time billing and more time being productive. The app can be used to create and send quick invoices to clients and at the same time, keep a record of it online. Besides, users can also send recurring invoices to their clients as reminders for any unpaid amount.
Reeder
If you are a web designer or a web developer, you definitely like keeping yourself up-to-date with whatever is going on in the industry, and most of these updates come from blogs. For that, an RSS reader is a huge time saver since you don't need to browse through dozens of sites daily. To that end, Reeder is a quirky RSS reader for the iPhone that does its job pretty well.
It is a Google Reader client that has a lot to offer to its users in term of sharing, syncing, and reading news. In a nutshell, Reeder is one of the best feed reading apps available for iPhone users, which is quick, flexible, and has a lot of options to offer to its users, which makes it stand a league apart from other apps in the market.
Thanks to Jenny for this post, who currently work for ITW Consulting, who are a team of expert programmers and graphic designers based in Toronto.