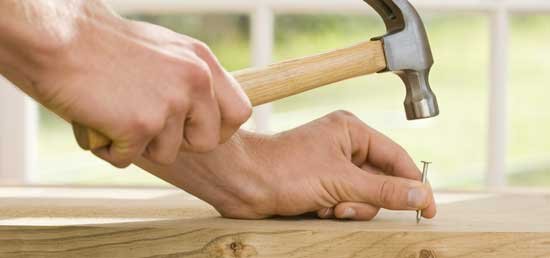 Whether you're looking for ideas and inspirations for home improvement, choosing paint colors for your wall, or deciding on the furnishings for your home's interiors, there are a variety of home improvement apps out there that will make your home renovating or designing job a breeze. Following is a list of 5 amazing home improvements apps for you to check out on your iPad.

Dream Home

If you're looking to renovate your home or if you're working on a project to build your new dream home, the Dream Home interior design app for iPad is a great place to start with! Dream Home is a dynamic app designed to help you incorporate the latest interior design trends into your dream home. The app is a packed with an incredible collection of ideas on home remodeling, home improvement, interior decoration, and a variety of home décor solutions from architects and professional designers. Furthermore, the app also boasts of a huge collection of inspiring and beautiful images on interior designing for every room of your home. Be it your kid's room, the kitchen, bedrooms, teen's room, or even the bath room, Dream Home has every room covered. If you wish, you can even save and share these images with friends or family members over social networking sites.
Houzz Interior Design Ideas

If you're looking for the ultimate home improvement app to run on your iPad, look no further than Houzz Interior Design Ideas. Branded as the "Wikipedia of interior and exterior design" by CNN, Houzz is an absolute powerhouse of interior and exterior design ideas. It features an exhaustive database of interior design and home decoration ideas, with over 100,000 high resolution images for ideas and inspiration. Whether you're looking for design ideas for your kitchen, porch, bathroom, bedroom, and so on, or even if you're looking to check out different styles of design such as modern, contemporary, traditional, and more, you won't have to look beyond this app. If you like any image, you can go on to save it on your virtual ideabook for future reference or sharing purposes, and you can even scribble personal notes below the image saying what you liked about it!
ColorSnap

ColorSnap is a brilliant app that gives it user's access to a full portfolio of color tools at the tap of a finger. With the help of ColorSnap Studio, users can explore a collection of over 1,500 colors, get color inspiration from a photo, or even virtually paint you home walls without shelling out even a single penny! You can actually snap a photo of your room with your iPad, and simply start painting your walls with the stroke of a finger. Further, you can capture a color that inspires you and match it with over 1,500 Sherwin-Williams colors featured inside the app. Even if you have a color family in mind but you're not sure which shade you fancy, this app will give you a quick and easy access to hundreds of possibilities, and you can even get hold of color names and values. This way you can settle on the perfect palette for your room and also check virtually how the color suits your walls!
Home Design 3D

Working on the design of your upcoming dream home and wondering where to start from? Confused whether the accessories that you've selected will go with the look of the room or not? Wondering whether the blue you've selected will look nice on your bedroom walls? When such questions start cropping up inside your head, it's perhaps time for you to install Home Design 3D on your iPad! Home Design 3D is a promising app that enables its users to create virtual 3D versions of their homes and lets them experiment with different colors and elements they may fancy. Users can generate every room of the house, including elements such as furniture, windows, flooring, doors, accessories, carpets, and much more! Overall, this is a brilliant app that will eliminate all your guess work when it comes to the looks of your dream home.
My Measures & Dimensions

Whether you're a builder, a real estate agent, or anyone who needs to take measurements around the house, My Measures & Dimensions is a popular app that takes the pain out of storing and sharing object dimensions. The app is an incredible measurement tool that allows you to quickly snap a picture or choose an existing picture from your library and add photos with measurements to objects in the app. Besides, the app is very simple to use – snap a photo, add angles, arrows, text, or notes, and eliminate the need to carry paper sketches in your pocket!
Today's feature author, Jason John, is a part of the team at Elements, a company providing a range of home design solutions across Australia. He enjoys golfing and sailing when he isn't busy with work.