While facing stiff competition from the Android and iOS market, BlackBerry is still undoubtedly one of the most popular choices for a smartphone when it comes to lawyers.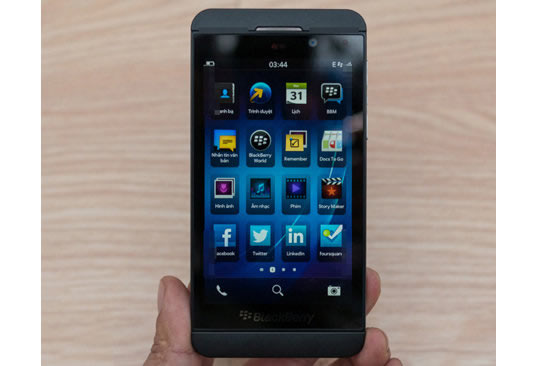 Especially with the release of newer, sleeker, and more efficient models like the Z10 and the Q10 series, BlackBerry continues to be a popular choice. What follows is a list of five useful lawyer-specific apps from the BlackBerry App World that will boost your productivity and make your life smoother.
A plus World Clock
If you are a lawyer having clients from multiple time zones, this is the ultimate app for your Blackberry device. With up to 100 world clocks running simultaneously at the tap of your finger, you will never end up calling your client at 3a.m in the morning again! Apart from that, the app is extremely easy to install, configure, and use. It supports both 12 and 24 hour format, and also includes a LED day mode and a digital night mode. With an elegant design and a user friendly interface, this super fast app is a great world clock application that displays multiple time zones simultaneously with both date as well as time.
Cortado Flight Mode
Being a lawyer means being busy with work more or less 24 hours a day. Be it contacting clients, going through presentations, taking down notes, reading articles, checking important emails, and what not, a lawyers life is a busy life. If you're one such busy lawyer who can't let go of work even while travelling on a flight, this app is for you. Preparing your Blackberry for takeoff, Cortado Flight Mode is an app that downloads all your emails that haven't been completely retrieved, before turning off your smart phone's wireless connections. This gives you access to all your emails at full length during your flight so that you can use this time productively to work and read your emails. Once you've landed, your deactivated wireless connections can easily be reestablished.
Documents to Go
Being in a law profession definitely involves having a desktop crammed up with an endless list of word documents and PDF files. Be it notes, presentations, case files, articles, research work, reference material, spreadsheets and so on, the list just doesn't end. In such a situation, being a modern day lawyer on the go, Documents To Go is one handy app that you've definitely got to have. This is a useful app that allows you to view, edit, and create Word, Excel, and PowerPoint files on your Blackberry device! What's more, the app is even packed with a free desktop component that allows you to sync your smartphone with your desktop, enabling you to browse and access your files. All in all, this is a must have app for all practicing lawyers, which turns your BlackBerry device into an efficient computing tool that allows you to view, create, and edit your word documents, excel sheets, and PDF's at the tap of a finger!
Evernote
If you're a law professional or even if you're an aspiring law student, Evernote is a popular app that will take care of all your note making needs. As a lawyer, an important part of your profession is taking down of plenty of notes, and this is precisely where Evernote can come in handy. Evernote is a nifty app that makes your note making experience a lot easier, enabling you to manage and synch all your information and notes across all computers and devices that you use, onto your Evernote account. This is a fantastic way to capture and save all your ideas and information in one place, so that you can easily find and access the data from any computer or device that you use. Overall, an amazing tool to manage, share, organize, save, and sync your data across all your devices seamlessly.
The Law Pod – Complete Federal Rules
If you are a federal litigator, The Law Pod is yet another amazing law app that you might like. Essentially, this is a noteworthy app that offers its users full-text and searchable versions of the Federal Rules of Civil Procedure, the Federal Rules of Appellate Procedure, the Federal Rules of Bankruptcy Procedure, Federal Rules of Criminal Procedure, the Federal Rules of Evidence, and the U.S Constitution. In short, this a great app that proves to be an extremely useful legal resource as well as reference source for practicing lawyers as well as law students.
Lenny Smith is a part time blogger whose articles mainly focus on legal matters. Recently, she wrote an article about legal aid in Calgary for Calgary Criminal Lawyers. Whenever she isn't busy, she enjoys listening to music and reading novels.