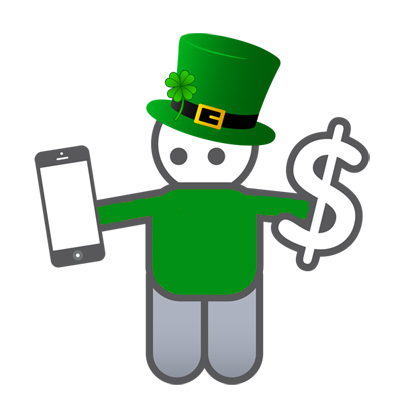 Are you a hard-core St. Patrick's Day fan? Do you live for the fun of March 17th every year? A terrific way to boost the fun factor of this special day is to add a St. Patrick's Day app or two to your digital device. Following are five St. Patrick's Day apps for your Android device.
Mega Irish Slot Machine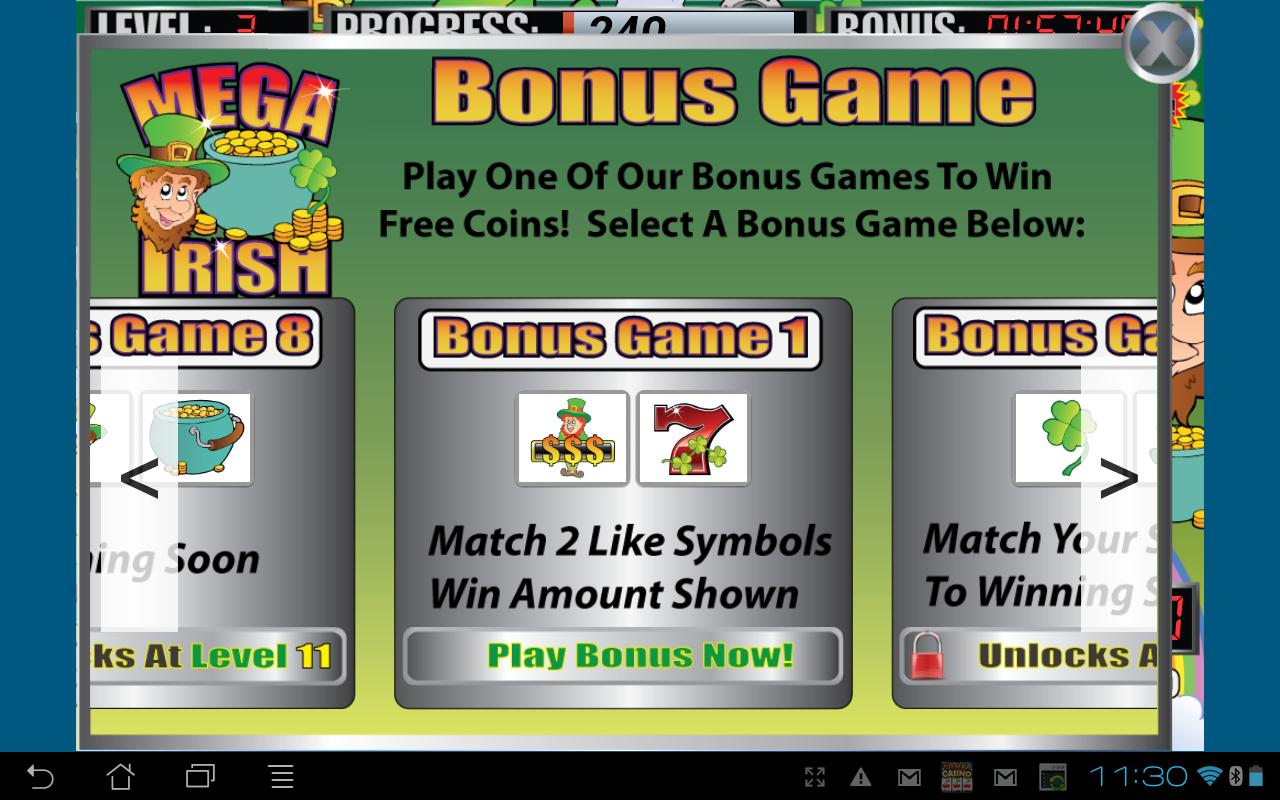 Available from EZLearnApps, the Mega Irish Slot Machine app lets you enjoy St. Patrick's Day throughout the year. Simply tap on your Android's touch screen to watch the spinning wheels of your slot machine rotate and display a variety of Irish icons. From mugs of green beer to leprechauns and shamrocks, this app has them all. This app offers casino sounds, imaginary betting, and point simulations.
Bubble Blast St. Patrick's Day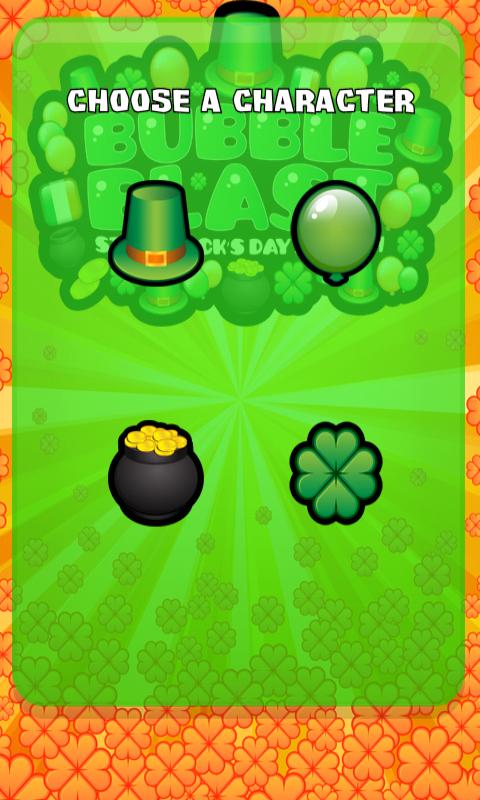 Brought to you by Magma Mobile, the Bubble Blast St. Patrick's Day app lets you use the touch screen of your Android device to blast St. Patrick's Day icons into oblivion. A tap on the screen starts a chain reaction and sends everything from leprechaun hats to shamrocks careening off of your device's screen. There are multiple levels to play. This app can be enjoyed alone or you can pit your talents against other Bubble Blast players.
St. Patrick's Day: Drunk Lep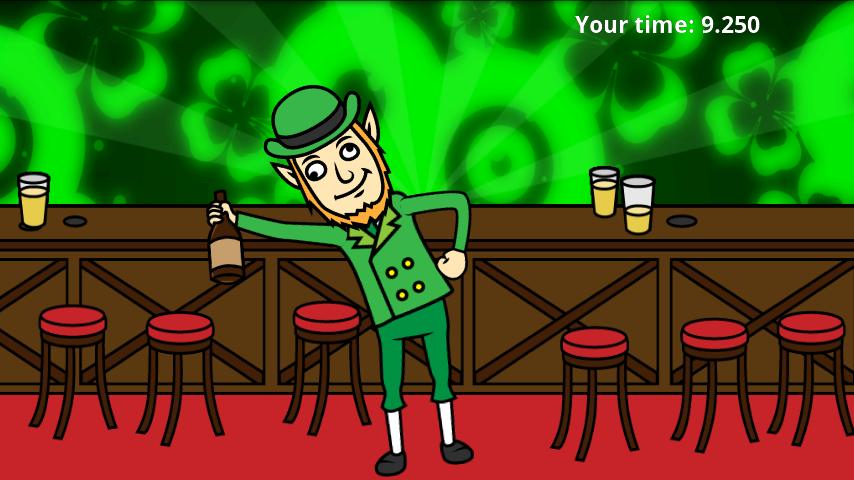 Although politically incorrect, the St. Patrick's Day: Drunk Lep app from Ye Olde Cat is a hoot to play. Users of this app need to keep adjusting the tilt of their smartphone or tablet to ensure their inebriated leprechaun remains standing. One wrong move will send a drunken leprechaun crashing to the floor.
Shamrock Live Wallpaper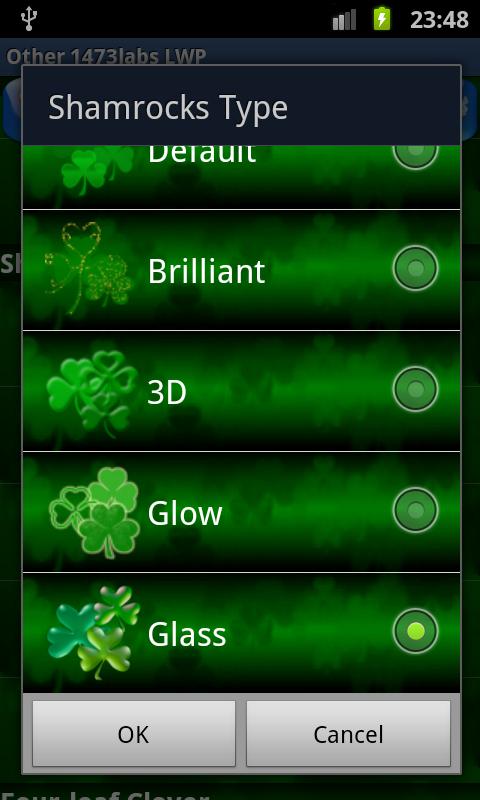 If you prefer an app that is more serene, the Shamrock Live Wallpaper app from 1473Labs is a great option to consider. With no green beer or sparkly rainbows, this app offers a variety of shamrock styles for users to enjoy. If you are looking for a seasonal wallpaper app to put you in the mood for the holiday without taxing your aesthetic sensibilities, this app is a great option.
Lucky Me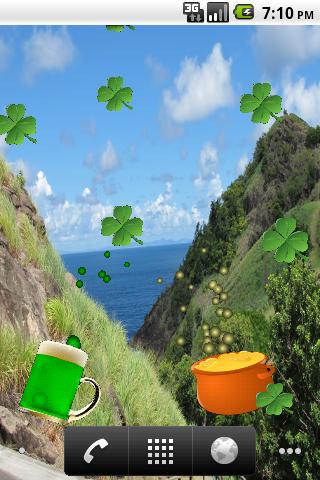 Offered by Petrilia Labs, the Lucky Me app is a fun option if you enjoy graphics and silly scenes. This wallpaper app lets you customize everything from the speed of falling shamrocks to the sparkles on your pot of gold. This app is touch-sensitive. A flick or a swipe on your smartphone's touch screen is all that it will take to send your shamrock flying in a different direction.
These five Android St. Patrick's Day apps are just a small sampling of your available options. Which one of these mobile apps will you be adding to your digital device this year?