As our smartphones get even smarter, we have come to live with the fact that even the best smartphones need to recharged at least once a day. Carrying a phone charger has become just as common as carrying your smartphone.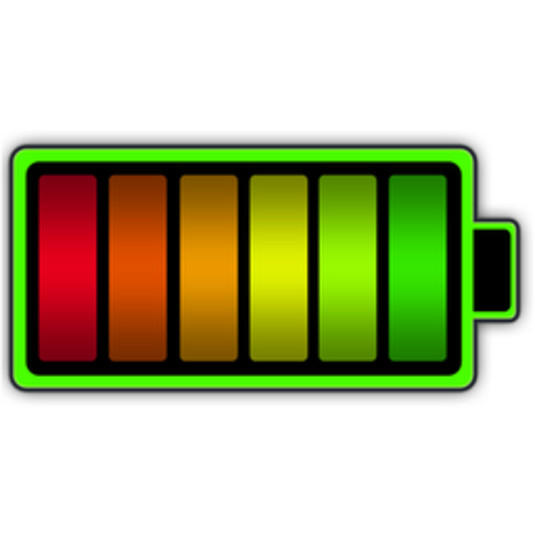 If you are someone who uses their smartphone quite a bit and are bothered by having to charge it too often, there are a few battery saving apps to help you out. Here are 5 of the best battery saving apps for your Android smartphone.
Battery Doctor
Battery Doctor is not your average battery saving app. As the name would suggest, Battery Doctor doesn't just help increase your smartphone's battery life, it also takes care of the battery so that you can get the most out of it. Most smartphones use rechargeable batteries that have a certain lifespan; after a certain number of recharges, the battery will inevitably fail and you will need to purchase a new one. Battery Doctor has a number of features that help you take care of the smartphone battery. Probably the best and most useful feature is to prevent the battery from overcharging. As the battery charges, the Battery Doctor app makes sure that the battery charges in three stages in order to increase its efficiency.
DU Battery Saver & Widgets
DU Battery Saver & Widgets is easily the best looking app on the list. Other apps may have a good user interface, but the sleek design for DU Battery Saver is truly beautiful to look at. It is a good thing too since the app ha so many features packed into it, your eyes will need something pretty to look at when scrolling through all the options. One of the best features of this app is the 'Optimize' widget that sits on the home screen; at a single tap, the widget shuts down unnecessary background apps that are draining the app. Unlike other app killers, this widget is quite smart and does not shut down all the background apps, just the ones that are not being used and are idling away. Another fantastic feature for DU Battery Saver is the pre-set options. There is even a pre-set sleep mode that allows everything on the smartphone to be turned off, except for the clock.
GO Battery Saver & Power Widget
DU Battery Saver & Widgets may be a great app, but all the numerous features and options can become very confusing for some users. If you don't mind sacrificing some of the features for a better and easier to control battery saving app, then GO Battery Saver 7 Power Widget is undoubtedly your best choice. The app has all the essential features needed to get the most out of the smartphone battery, but does not complicate things with a number of options for each feature. A simple On-Off toggle switch for each feature means you'll never get lost in a maze of menus and sub-menus. Also, rather than burdening you with a lot of statistics, the app only provides the most essential numbers you need to know.
NQ Easy Battery Saver
If you are the kind of person who likes to tinker with the settings in an app until everything is perfect and just the way you like it, then you will be delighted with NQ East Battery Saver. Most battery saving apps have an optimizing feature, but you don't have much control over them. However, the optimizer in NQ Easy Battery Saver will allow you to play around with it and make any changes you feel are necessary. Of all the battery saving apps for Android smartphones, NQ Easy Battery Saver definitely has the best real-time calculator for how much battery usage time is remaining.
Super a Tool Box-cache Battery
If simplicity is what your heart desires, the Super a Tool Box-cache Battery app is perfect for the job. The app may seem like a mouthful, but do not let its long name fool you; this is one of the simplest battery saving apps you can have your for your Android device. Although there are settings for various features you can tinker with, the app can function perfectly well on its own in the background. One of the best features is a one-touch cache cleaner that frees up memory, in order to run apps more efficiently. The app also features a file-manager, pretty much making it the Swiss knife of batter apps.
Pick any one of these apps, based on your needs and preferences, and witness the massive improvement in your smartphone's battery life.
Today's guest author, Travis Bliffen, works for Global Time Systems, which offers time card machines & recorders. She enjoys writing about her experiences and ideas and also likes to blog about the latest fashion trends in her free time