Everyone needs a home to live in. A new home is nice, whether it's a kit home or a holiday cabin, but if you can't afford to spend lots of money upgrading your home, you could just improve the one you currently have. So how can modern technology help with home improvements?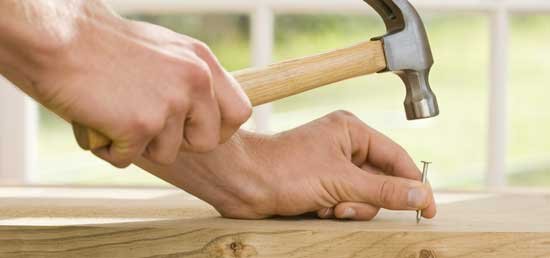 Back to the Future
Fashions come and go and homes soon grow old and tired. What looked hip and happening ten years ago is likely to be past its best these days. You could ignore the wear and tear and continue living in a style vacuum, but a better idea is to spend a bit of money on home improvements. Your home will be a nicer place to live and it will also be worth more (assuming you don't invest in mirrored ceiling tiles and shag-pile carpets throughout). With this in mind, here are a few iPhone apps to improve your home (and your life).
IKEA
A trip to an IKEA store is a quick and easy way to add some funky new accessories and furniture to your home. The trouble is, most of the time IKEA is packed to the rafters and unless you can't live without a visit to the restaurant for a plate of Swedish meatballs, it really isn't worth the hassle of fighting your way through crowds just to buy quirky items with very odd names. This is where your smartphone or tablet comes in very handy—download the IKEA app for your iPhone or iPad and shop at IKEA from the comfort of your armchair. Once you know what you want, make a list and do a mad trolley dash around your local store when it's less busy. Your home will thank you.
House and Garden
Ok, so you may not be able to afford to buy antelope skin wall hangings and crystal chandeliers for a non-existent ball room, but at least if you have the Home & Garden app you can download the latest issue of House & Garden magazine and see how the other half lives.
Houzz Interior Design Ideas
This app is perfect for those people who are utterly devoid of style inspiration. The app database contains more than one million photos you can cut and paste into a virtual scrapbook. Use the photos to help you formulate some ideas for your home improvements and then show them to others so they can "get" what kind of style you have in mind.
How to Paint Anything
The How to Paint Anything app does exactly what it says on the tin: it gives you the information you need if you plan on painting walls, skirting boards, doors, furniture, floors, and indeed anything at all. Find out what paint is going to be suitable and what brushes to use.
Handy Man DIY
Are you the kind of person who doesn't know one end of a screwdriver from another? If so, this app is perfect for you. Why pay tradespeople to do the jobs you can do yourself? It is much more cost effective to do your own home improvement jobs. It is also a lot more fun.
A big thanks to today's co-author, Arnold Mathews, who is a real estate agent from Perth, Australia. He is a well known broker for kit homes in Victoria. He has also helped in collecting information that has been used in the creation of this post.