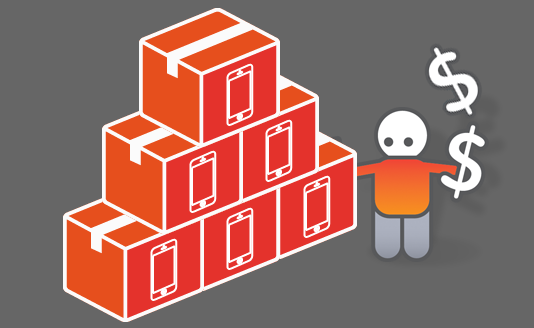 SellCell.com has been helping customers make the most cash back on their old, new and broken phones and tablets for several years now. In that time, we are proud to have appeared in some outstanding publications such as the Wall Street Journal, The Boston Globe, and eWeek.
We have even made it onto radio and TV a few times appearing on NBC News at 5, cementing our position as the leading comparison service for trading in phones and tablets.
However, we are now venturing into the B2B sector with SellCell.com for Business, which helps small businesses and those looking to place bulk orders of 10 or more phones, the chance to get the best price back.
It's not just phones either, if your business has a collection of tablets that are no longer needed then these can be traded in as well, whether the phones or tablets are broken, you can still get cash back.
How Does It Work?
At the moment there are no other comparisons out there like this across the USA, that help businesses get rid of their old phones. What does this mean? It simply means that most business aren't getting the best deal back for their phones as they are only trading directly, to companies that can take advantage of that fact.
SellCell For Business has more than 10 professional corporate mobile phone recycling companies ready to compete for your business, so you are guaranteed to get the most cash back for your company.
So rather than having to manually compare yourself, or settling for just one recycling company, you now have the option to save time and hassle by simply letting the SellCell.com comparison engine find the highest prices offered for the phones that your business is looking to sell.
What Are The Benefits?
1. Data Removal / Data Security – all the cell phone buyback companies guarantee that all data will be completely wiped and you will receive Data Erasure Certification. This is a huge benefit to businesses as a lot of phones traded in will carry highly sensitive and personal information, that needs to be wiped clear before they are recycled.
2. Free nationwide courier service, covering the whole of the United States
3. CSR Recycling – improve your CSR (Corporate Social Responsibility). Electronics recycling is environmentally friendly
4. Broken / Damaged? – doesn't matter. SellCell.com For Business have specialist buyers that will buy broken & damaged devices
5. Charity donations – if you prefer to donate the money to charity we can arrange this for you.
If you are a business or an individual with 10 or more phones to sell then use us to get rid of those phones for the best price possible, and cut out the hassle and stress of having to do it all yourself.