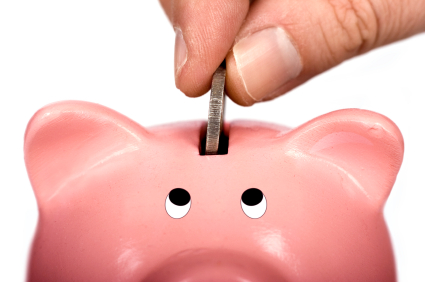 Many money-saving tips focus on the big things — like moving to a smaller house or choosing a used car instead of a new one. Those suggestions are great, but not everyone is in a position to follow that advice. With Black Friday just over a few weeks away, you may be wanting to think about how you can save some cash for the sales.
Friday November 28, 2014
Sometimes the small things are just as important, and there are simple ways to save money with everything you do. Whether you are just starting your career or already thinking about retirement, these simple tips can put more money in your wallet and make it easier to save.
. Give up your bad habits — Smoking, drinking and other bad habits cost more than you might think. Not only are you jeopardizing your long-term health but you are also wasting lots of money today. By taking action now you can also put away the money you would have spent towards Black Friday.
. Cut back on luxuries — If only for a few weeks, its a good idea to cut back on a few of life's luxuries in order to put more cash into the Black Friday pot. If you go to a local bar a few nights a week cut out one or two nights over the next few weeks, or if you go out for meals then plan a few meals in instead. You will be blown away by the amount of money you can save by doing this for the next 3 weeks.
. Cook in large batches — Cook large batches of your favorite dishes and freeze the leftovers for later. You will save money at the grocery store and time in the kitchen. Another great way to cut your grocery bills down for the next few weeks.
. Visit the library — You can find your favorite bestsellers, as well as the latest movies, at the local library for free.
. Turn off the lights — The energy savings really add up when you are diligent about switching off the lights, freeing up a bit of cash to spend on Black Friday.
. Sell your old phone or tablet — One ideal way (and slightly bias, we know) is to cash in on any unused or unwanted cell phones or tablets as these will often help you put money to a new device or a something else.
. Replace your air filter — A dirty air filter can reduce your mileage by 10% or more. Changing it will improve efficiency and allow you to spend less on fuel.
. Choose regular gasoline — While some high-performance vehicles do indeed need premium gasoline, most models do just fine with regular.
. Sell your old clothes and toys — Sell any unwanted clothes, or toys in a yard sale. Not only are you decluttering your house but you are also putting more money into that Black Friday pot.
. Avoid stress shopping — Some people shop to relieve stress, but that can lead to overspending. If you must hit the stores to de-stress, leave your cash and credit cards at home – until Black Friday.
Taking advantage of everyday saving opportunities is the most effective way to keep more money in your wallet. Even the smallest expenditures can add up, so you can have that extra cash to spend this Black Friday. Not only will the steps in this article help you save money for Black Friday but by addressing your spending is the best way to boost your savings and secure your financial future as well. Best of both worlds!