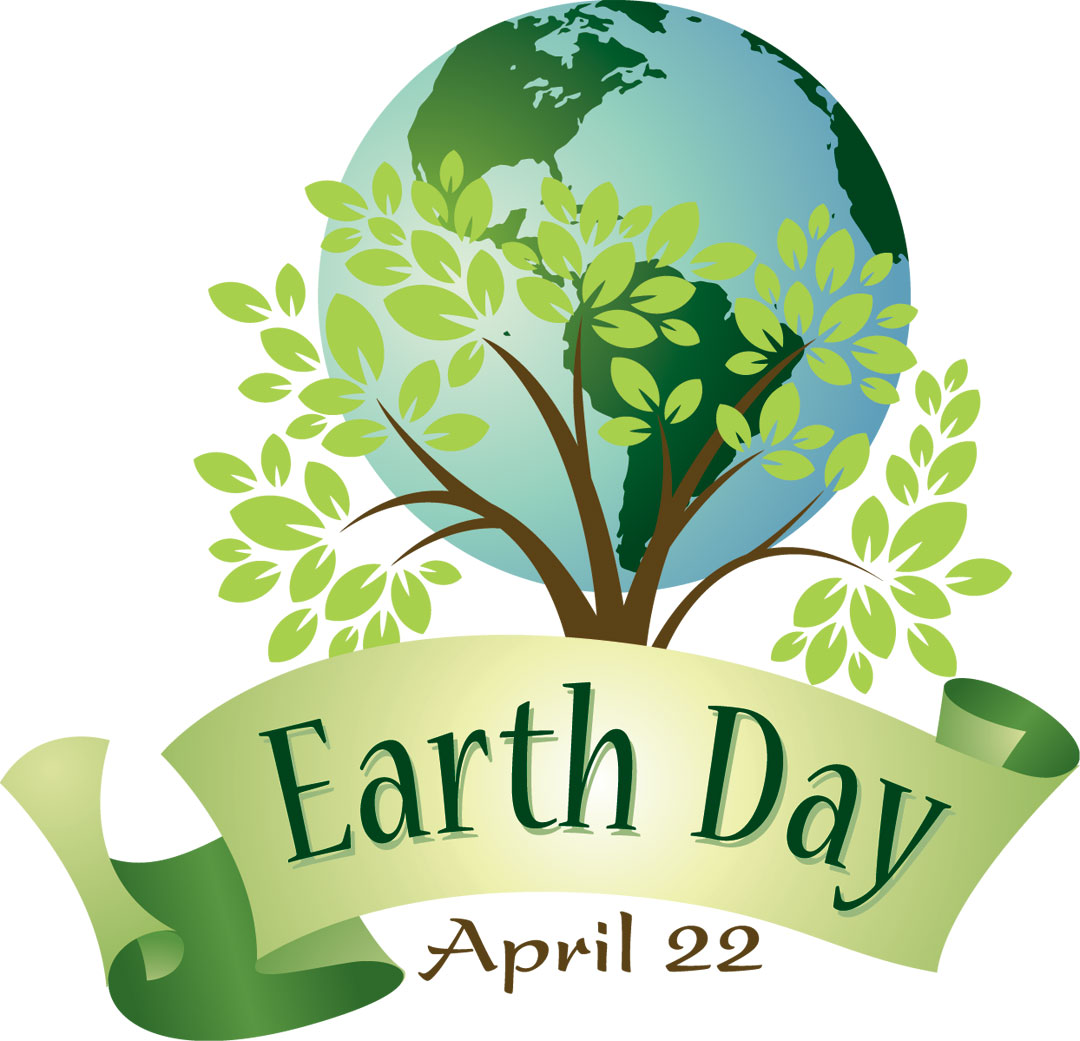 Earth Day is a time to reconsider our relationship with Mother Earth. Are we simply consumers, or are we also custodians of this whirling globe? Sometimes the responsibility seems daunting. The following mobile apps will make treating the earth right much more convenient. Here are the top five apps to help you really "go green" this year.
GoodGuide (Free)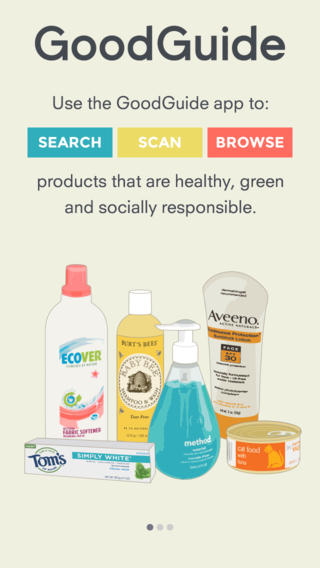 More than anything else, "going green" means buying and consuming earth-friendly products. GoodGuide is an app that helps simplify shopping for the conscious consumer. Check any product you find on a store's shelves: is it harmful to the earth, toxic, or safe? You can also put any product to the test using the criteria of your choice. On which side does it fall on your favorite cause, such as animal rights, global warming, or efficient energy? The app makes green living easier than ever.
Climate Change ($1.99)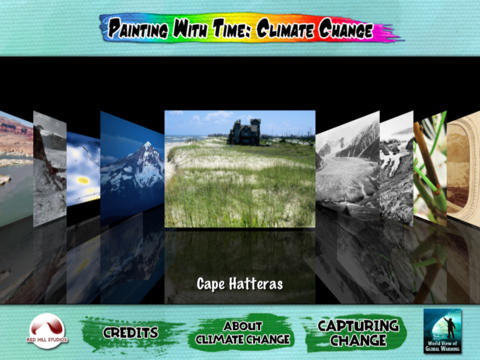 Nothing says as much about the dramatic effects of global climate change as a photograph. Painting with Time: Climate Change makes the process of discovery interactive for kids. The idea's simple. Onto a satellite image of the earth, your kids will "paint" time. They can see the ice caps melt under their fingertips with two decades of rising temperatures. It's a fun but sobering app that will help kids think about the future of the planet.
Google Earth (Free)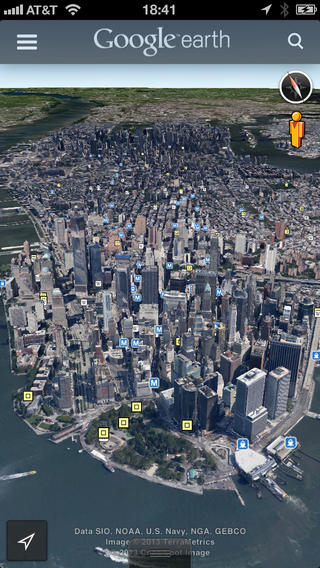 Knowing the earth means loving the earth. What better way to get to know our blue-tinged globe than the world's best earth-exploration app: Google Earth. Based on satellite imagery of the whole earth, you can visit any locality, near or far. Check out real geotagged photos taken by Google Earth users, or upload your own. Whether you're visiting the polar ice caps or the Amazon rainforest, the wonders of nature are there to be found.
Clock & Weather ($1.99)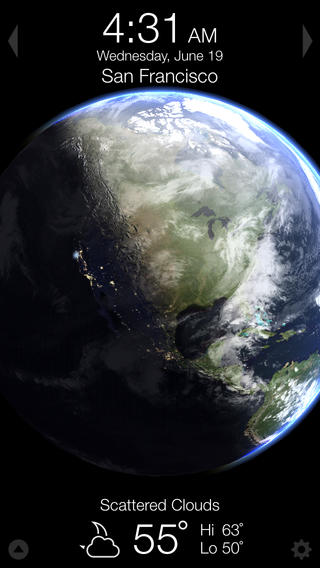 Ever wanted watch the earth from outer space? Living Earth: Clock & Weather from Radiantlabs lets you do just that — in HD. You can watch real-time cloud weather formations, and see the sun rise and set (as it always is in one place or another). Having practical functionality as well, the app provides alarm clock and weather forecast feature. This app emphasizes the great spectacle of the earth as it spins, and it's not to be missed.
The Lorax ($4.99)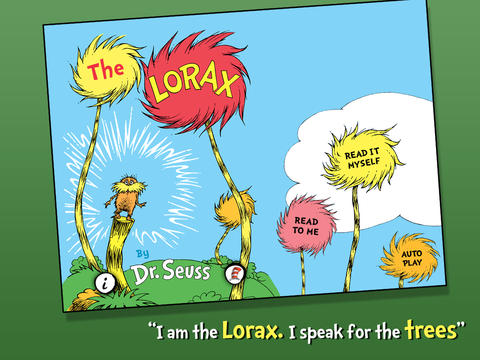 An app that's also an e-book, The Lorax is a cautionary tale for children and adults alike. Beneath Dr. Seuss' whimsical and colorful drawings is a story about the terrible environmental result of unchecked greed. Children will delight in the story and pictures while learning the importance of green living. What would be a bleak tale has a hopeful ending: the last Truffula seed is handed to the boy hero, and the possibility of a new Truffula Forest is reborn.