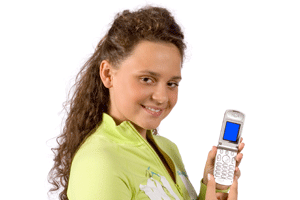 Never take an old cell phone away from a teenager. That is the lesson that has been learned in a very painful manner by a man from Mason County in the United States. The unidentified father was engaged in parental discipline of his 15-year-old daughter, the primary act of which was to take away her cell phone, only to find himself on the receiving end of an arrow. The teenage girl used a hunting bow to shoot her father in the torso and then, perhaps ironically, tried to stop him from calling emergency services on his old cell phone, forcing him to flee the premises to seek assistance.
"According to what he told us, he wanted to call 911 for help and he was prevented from doing so," says Detective William Adam. "He actually had to escape the house (by) crawling through a window and then crawling to his vehicle… We know from the father … he was just conducting normal parental discipline on a situation that his fifteen year old had acted out. He grounded her, took away her cell phone." Before he knew what was happening, his daughter had shot him with an arrow, fired from a compound hunting bow.
A SWAT team was sent to the family home, and the girl was located in nearby woods, suffering from unstated medical issues. The incident remains under investigation by police.