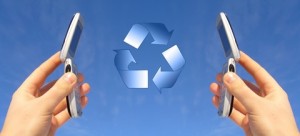 Recently, our sister company across the pond did a bit of research and found that 84% of the UK's households had at least one cell phone stuck away in a drawer or cabinet. And the UK does not have nearly the cell phone users the USA does – with their ranking eighth in the list of countries with the highest proportion of cell phones users to our second (beaten only by China).
"Our research throws up some very interesting insights in to consumer buying behaviour, particularly in reference to smartphone recycling," said Keir McConomy, managing director of Sell My Mobile, the company which conducted the research.
"It is apparent that the majority of UK customers aren't aware of how much an old mobile phone can fetch in value, and since so many families are tightening their belts for Christmas this year, it's a great way to tick some money off the present list."
While not every old cell phone is a holding a secret diamond mine between its casing, some cell phones – like the Apple iPhone 4G – are worth a pretty penny. In the UK, the average worth is £390. That is about $600 to us. Other valuable phones include the Apple iPhone 3GS (32GB and 16GB), HTC Desire, and BlackBerry Bold 9700.
But even if the phone is not worth anything, it is still worth recycling. Old cell phones have parts which are classed as toxic waste. By recycling them rather than throwing them in the garbage, we are helping the planet stay healthier – and that is good for all of us.