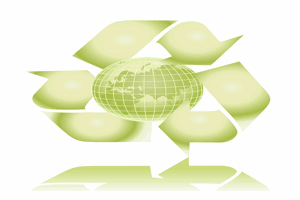 Customs in India are trying to crack down on the importation of old cell phones and other defunct electronic items in a bid to reduce the growing e-waste crisis in the country. The Central Board of Excise and Customs (CBEC) have issued a circular requesting senior customs authorities across India to block the clearing of such items wherever possible unless they are accompanied with official authorization from the Ministry of Environment and Forests (MoEF).
Customs officials claim that India is receiving an average of 50,000 metric tons of imported electronic waste such as used cell phones every year. The circular notes that the continued importation of such material poses "a serious threat to our environment".
The circular also takes pains to point out that such material should only be imported for the purposes of recovery, recycling or reuse, not disposal, and that all such imports was regulated by the Hazardous Wastes (Management, Handling and Transparency Movement) Rules 2008. The circular is asking Customs to enforce the rules much more strictly than has sometimes been the case in the past. They note that, "We must ensure that India does not become a destination for dumping junk electronic products" and that imports which contravene the regulations should be treated as illegal traffic, meaning that the importer must re-export them within 90 days and at their own expense.