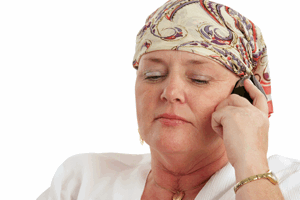 The news that the World Health Organization has declared cell phones to be a possible cause of brain cancer has had far-reaching repercussions all around the world, and now India is contemplating changing their old cell phone laws to force companies to place a warning about the possible effects of exposure to cell phone radiation on the phones themselves.
A press release, which was issued over the weekend in the country, states that a committee which was created in order to come up with guidelines regarding the radiation emitted by cell phones has recommended the adoption of a policy making the placing of warnings on cell phones mandatory for all products and their manufacturers. The Department of Telecom in India is now looking into the matter. Sachin Pilot, who is the Union Minister of State for Communications and Information Technology, also stated in the same weekend press release that the government is also concerned by the health implications of the radiation that is emitted by cell phone towers.
Cell phone companies all over the world have found themselves on the defensive thanks to the report by the World Health Organization, and are continuing to insist that there is no conclusive evidence on the dangers of cell phone radiation. Informed of the press release, a spokesperson for Nokia India claimed that "Mobile phones operating within international exposure standards pose no adverse health effects to humans".