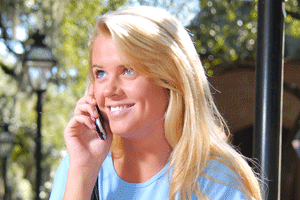 The Huawei Impulse 4G is a smartphone designed for the consumer on a budget. It offers some of the high-end features that users want to see in a phone, but these are not fully implemented to the latest modern standards. It is designed for use on the HSPA+ network available from AT&T.
Pros
The Huawei Impulse 4G boasts a touch screen display much like an iPhone. The display is flat, with good color depth. Unlike some budget or bargain phones, the Impulse has a camera boasting 5-megapixel resolution and the camera functions on the phone go beyond still photography with the 720 pixel video capture capability, it offers recording in HD.
This phone comes with Wi-Fi natively installed and enabled for ease of communication.
Cons
The operating system is Android 2.2, which is not the most up to date OS for smartphones. The outdated operating system, combined with a lack of consistency in the phone's speed for carrying out processing functions is a large drawback. Still, for the budget price, the technology is definitely a decent attempt at creating a basic phone that will satisfy most users who want full features.
Another drawback is the fact that Huawei itself is somewhat of a new player in the United States mobile phone market. The company has yet to establish a firm reputation one way or the other when it comes to supporting their product and dealing with customer complaints.
Conclusion
The affordability of the Huawei Impulse 4G makes it worth a try for those who want a phone with a lot of features at a modest price.