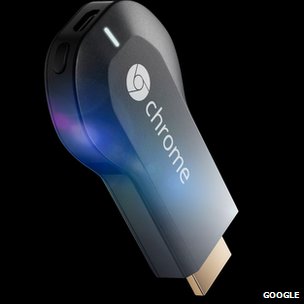 Chromecast is Google's competitor to Apple TV and comes as a rather neat dongle that plugs into your TV's HDMI port. Available for just $35 and with a free 3-month subscription to Netflix, it makes this device a low-cost way of streaming media from your phone, tablet, laptop or desktop computer.
This is Google's 3rd or 4th attempt at breaking into the TV market, and with failed attempts from the likes of Google TV (2010) which was blocked by plenty of TV networks, and the recent partnership in 2012 with Sony which saw a set-top box worth $350 launch. Google really need to pull out all the stops now.
I personally think that this little device will sell really well, and we have already been notified that after just a day on sale the HDMI dongle has sold out in the Google Play Store.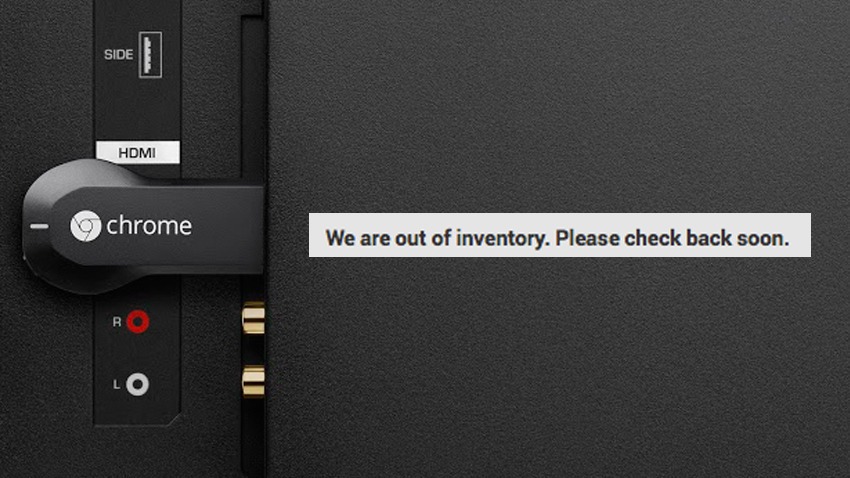 For those that have already jumped in with a purchase, you will have seen that shipping was expected within 1-2 days. However, Google have now responded with new shipment dates due to the overwhelming response. The new dates are 2nd – 7th August.
What's in the box

Chromecast

HDMI extender

USB power cable

Power adapter
Requirements

Wi-Fi enabled supported device and HDTV.

Wi-Fi use requires 802.11 b/g/n access point (router).
Output

HDMI

CEC compatible
Max. Output Video Resolution

1080p
Dimensions

72(L) x 35(W) x 12(H) mm
Weight

34 g
Wireless

2.4 GHz Wi-Fi 802.11 b/g/n
Power

USB (Power adapter included)
Supported Operating Systems

Android 2.3 and higher

iOS® 6 and higher

Windows® 7 and higher

Mac OS® 10.7 and higher

Chrome OS (Chromebook Pixel, additional Chromebooks coming soon)