How many batteries do you get through each month, or each year? If you have kids you will know all too well how many batteries you get through as most toys require them, and most toys get excessive use.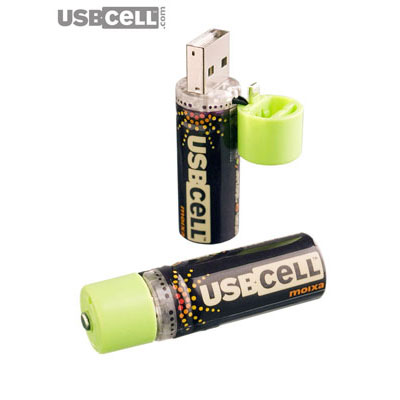 Well, the 2 cell pack of USB AA batteries could be the answer you have been looking for…
The USBCELL can save you money and wasted batteries because you just flip the top of the battery to reveal a USB connection. You can then plug them into your Laptop or any other USB port and charge them up when they are drained.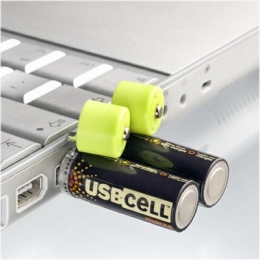 As soon as they have been powered up to full charge you just flip the cap down and they work just the same as a normal battery. This means you can use them in digital camera's, Xbox controllers, kids toys, you name it!
They are currently available over at USBCELL.com, with prices in GBP but they do ship to the US for a reasonable price.
For a 2 pack like you cna see in the image above, you are looking at $17.99, and with shipping charges the total to pay is $20.60. Not bad?
Don't forget that once you buy these, you won't need to buy any more batteries!