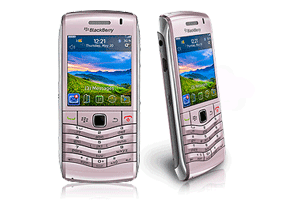 The words "funeral home" and "cell phone recycling" do not appear to be natural bedfellows, but the company of Gates, Kingsley & Gates Moeller Murphy Funeral Directors is out to change all that, starting up a new cell phone recycling scheme as part of the national Cell Phones for Soldiers program. The Cell Phones for Soldiers program recycles used cell phones and uses the money to give troops stationed outside of the United States pre-paid calling cards in order to be able to keep in touch with their loved ones back home. Gates, Kingsley & Gates Moeller Murphy Funeral Directors have decided to join in with the program and are asking employees as well as local businesses and residents in Santa Monica to get involved as well.
"Helping families keep in touch with loved ones deployed around the world is one of the most important ways we can help support our troops," says Darlene Allen, who is a grandmother of not one but two soldiers stationed overseas at the current time. "Enabling families to stay in touch, especially on days like Valentine's Day, when an extra "I love you" and the knowledge that are soldiers are okay means more than most will ever know."
In order to take part, old cell phones simply need to be dropped off at the funeral home at Arizona Avenue. "We are proud to support Cell Phones for Soldiers as part of our commitment to our servicemen and women stationed around the world," says general manager of the funeral home, Jeffrey W. Baker.