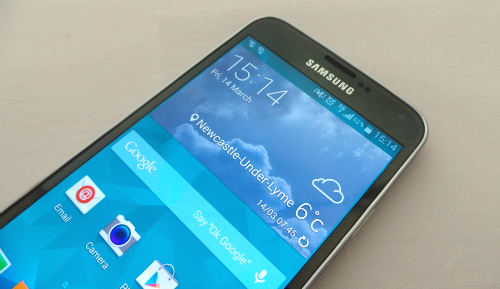 The world's leading smartphone is brimming with new features. Some features are immediately obvious, but it's the hidden features that take the user experience to the next level. From faster access to the phone's settings, to the new S5 keyboard and life saving features, the Galaxy S5 is a cut above the rest.
Getting the most out of your new phone depends on your ability to find and use these features. Check out the following five tips for setting up your new Galaxy S5 smartphone.
Use The Galaxy S5 With One Hand
Thanks to the upgraded 5.1 inch display, the S5 is larger than its predecessor. The wider screen means you'll have a much harder time typing out a message or using the controls when you're walking down the street.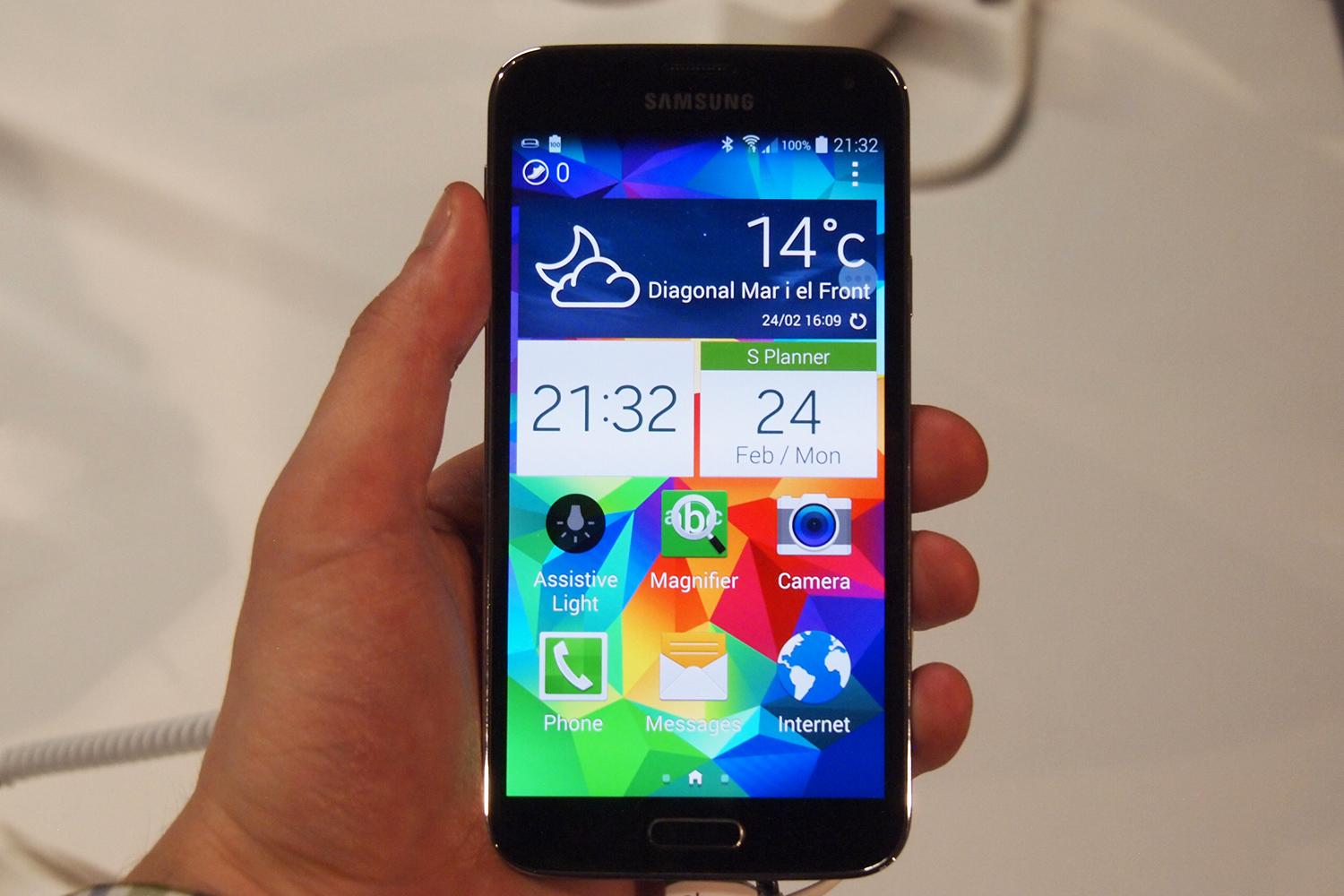 For easy, single-handed operation, you can select the One-handed option in the main system settings. Once enabled, you can toggle it on and off. The new screen is smaller than the full sized screen, and you can move it around (to the right or left or up and down) and adjust the size. This simple adjustment puts all your apps within easy reach when you need them to be.
Extend Your Galaxy S5 Battery Life
A new Ultra Power Saving mode on the Galaxy S5 shuts down CPU cores, stops background tasks, and turns the screen to an attractive black and white theme to stretch battery life. According to Samsung, 30% battery life can last up to 5 days when you activate Ultra Power Saving mode.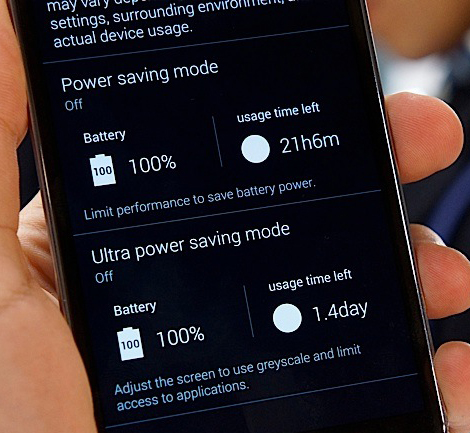 If you can't get to your charger when your battery is running low, go to Settings — > Ultra Power Saving to improve the battery's efficiency. That's a handy feature you're sure to use from time to time.
Hide Your Personal Files
Biometric security is an emerging trend among smartphones. In the Galaxy S5, it unlocks the phone and facilitates Paypal and Samsung account purchases. But there's another way to put the fingerprint scanner to good use: that is to lock your confidential files.
To enable Finger Scanner, go into Settings — > Finger Scanner — > Fingerprint Manager. There, you'll have several options you can choose according to your needs.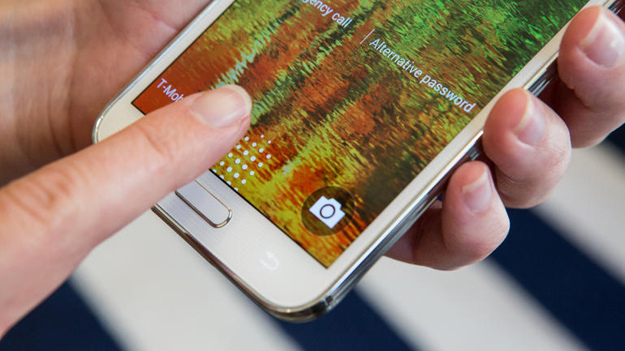 The Private Mode option lets you hide personal content, such as your video recordings, music, pictures, and other files. Files locked into the Private Mode are accessible with your fingers only, so you won't have to worry about prying eyes. Fingerprint Scanner has had a few glitches, but with a few trials, it will work well for you.
Childproof Your Smartphone
The Galaxy S5 comes with a pre-installed Kids Mode app that limits the phone's functionality and offers kid-friendly options. For instance, the simplified camera app and voice recorder are fun for kids. Use the video app to specify what your kids view and enable the PIN to limit access to the rest of your phone.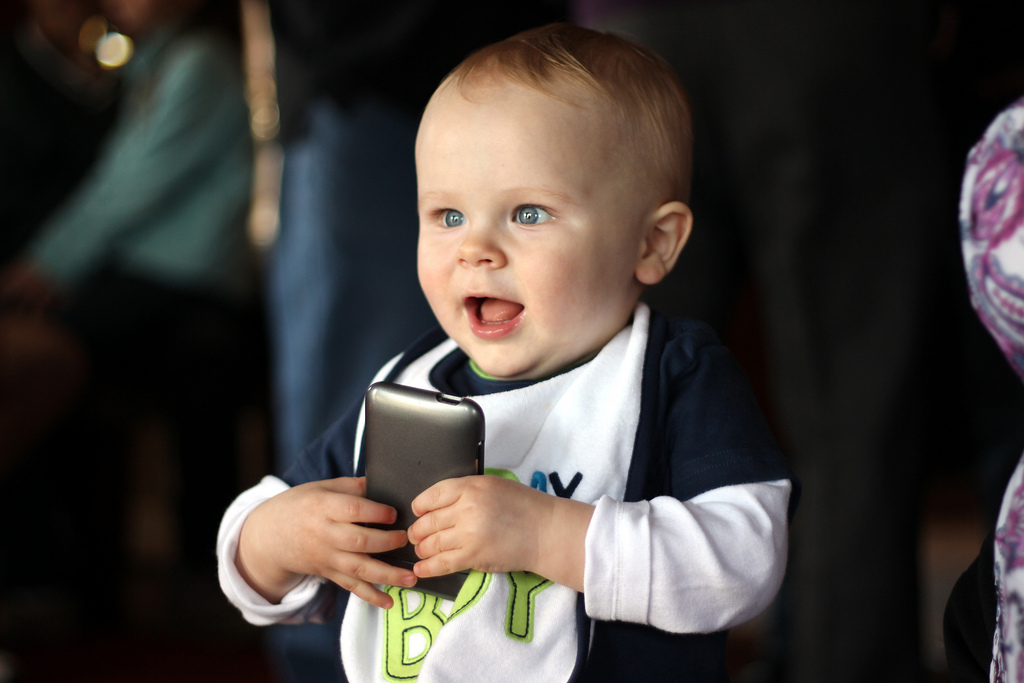 Enable Kids Mode and use parental control to monitor your kids' activities, specify apps, and set daily time limits. The app is simple to use, and it'll take the worry out of leaving your phone within your children's reach.
Take Your Pulse & Track Your Workouts
The heart rate scanner is located below the camera at the back of the Galaxy S5. It measures your heart rate at rest or during intense activity whenever you place your finger over the red light. For best results, keep still when you're taking a reading.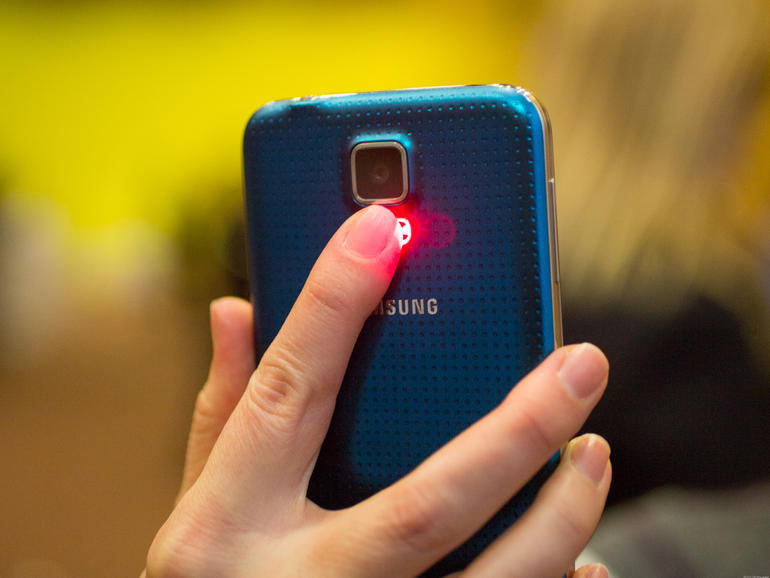 The scanner works in tandem with the pre-installed S Health 3.0 app. Apart from reporting your heart rate, the S Health app also tracks your steps and serves as a calorie counter. Fitness enthusiasts agree that it's a handy tool for achieving diet and fitness goals.